Learning Vietnamese online with us through videos and practice will make you fall in love with the language, the people,
the culture and best of all with Vietnam.
It is easy and a great brain twister with only local expressions and real life conversations.
It will be useful in your daily life in Vietnam, your business life or your family life making your dream come true.
It is EASY to learn with us !
1.

Online material for self learning

2.

Our PPP method: plan, practice, progress

3.

Great Topics about life, news, culture,

work & travel

4.

Online access to our teachers
5.

Monitoring of your progress

6.

Being part of our IziViet community

7.

Practicing your skills with other IziViet students on our forum

We monitor your efforts and help you out through your journey of Vietnamese fluency.
Step by step you'll speak and most importantly be understood and understand what people say.
We use our new method PPP: plan, practice & progress
PLAN: all our material is online, you will be proactive in your learning and plan your classes
PRACTICE: every day or almost every day by listening and repeating, by practicing with all our available content
PROGRESS: the consistency in your studying will enhance your daily achievement and you will progress at your own pace but with success!
We challenge you to join our game… and to meet us in each of these 4 districts of Saigon depending on your level …. JOIN NOW!
Course: Thủ Đức
First place
50% off for one month subscription,1 hour tutoring with Jenny

Course: Thảo Điền
Second place
50% off for one month subscription

Course: Phú Mỹ Hưng
Third place
30% off for one month subscription
Learning Vietnamese on your Sai Gon journey!




A large district just outside of Saigon, a very popular district for families and those who want to « make it ».
Here you will learn basic Vietnamese, all the information for daily conversations and interactions.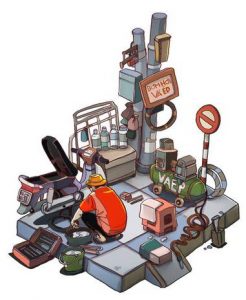 The « expat » district is also known for a great choice of shopping and nice atmosphere. A place for people who are on the rise socially and who like to be close to the city center.
Here you will progress from basic conversations to all different kinds of topics and social activities expanding your vocabulary, your use of grammar structures and your ease of speaking.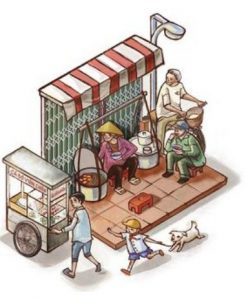 The cool place, the high class district for all those who have « made it ». Super modern, super living area, great infrastructure and no flooding! It does feel VIP.
Here you will expand all your skills- listening, speaking and understanding what is going on around you. You will learn colloquial Vietnamese and some slang. You will be at ease to talk to anyone and even laugh with everyone.
The ultimate dream. The real SAIGON. The only one. Where we all want to be.
Here you are already a Saigoneer and you can make your Vietnamese dream happen while watching TV shows, TV news, stories, Movies and much more. Join the fun!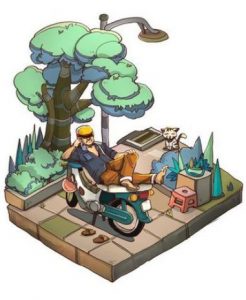 Become an IziVieter Today